4 seasons sunroom
Our ELEMENT 4 seasons solarium models have a superior manufacturing quality. In addition, they will harmonize perfectly with the architectural style of your home and your interior. Indeed, it is possible to arrange several types of materials and colours with this model.
Minimum energy costs, maximum comfort
Each ELEMENT solarium incorporates high-performance technology with pultruded polyurethane, reinforced with triple-layer glass fibres, making them the strongest structural components in the industry. This new material replaces most aluminum components. They provide much better thermal insulation than aluminum without being cold conductors. Unlike metal, this composite structure does not shrink cold and does not expand to heat, eliminating the possibility of cracks that could lead to heat loss or water penetration. No condensation possible, no corrosion.
The Espace de Vie distinction
Unique shapes, rigorous specifications — these are the hallmarks of our solariums, canopies and verandas. Indeed, Solarium Espace de Vie offers its customers in search of unique design, a range of impressive solutions for all their residential and commercial projects.
THE MOST SOLID STRUCTURE OF THE INDUSTRY
While the stability of the construction of most solariums depends on the windows, the structure of the wall composite (Polyurethane / Fibreglass) of the ELEMENT model is inherently strong and stable. Since the structure is autonomous, it allows to add 20% larger window areas than other solariums structures. This makes it easy to change the design. You can install or attach virtually any combination of window styles and modify door arrangements.
CUSTOM MADE SOLARIUM
Each ELEMENT solarium is custom-made by computer. There are no production models or in stock panels or pre-cut panels. Parts are therefore precisely manufactured in a controlled environment using computer-assisted saws.
INSULATION
There is not a square inch that is not insulated in the structure of our ELEMENT solariums. The injected ECOGREEN foam covers 100% of the surface. Walls, roof, floor, everything is insulated with this revolutionary material that exceeds all the requirements of the Building Code of Quebec and of the International Energy Conservation Code.
A UNIQUE INTERLOCKING JOINT SYSTEM
Our patented interlocking joint system is made of fibreglass structures reinforced with Amilon composite (structural plastic with nylon). This advanced material creates strong joints that reduce thermal expansion and contraction. They allow precise adjustment and provide superior strength and stability to standard screwed connections. This precise interlocking means that joints are not forced during installation. In addition, it eliminates the exposure of screws, bolt heads and cleats, ensuring a cleaner finish.
AN ENERGY-EFFICIENT ROOM
Espace de Vie offers you the most energy-efficient solarium systems on the market: a roof, a floor and windows. This system uses only green building technology that offers exceptional energy efficiency, structural integrity and a pleasant year-round environment.
ANTI UV WINDOWS WITH LOE3 366 INSULATED GLASS
The spectrally selective LoE3 glass allows light to penetrate while reflecting harmful ULTRA-VIOLET rays responsible for furniture discolouration.
The LoE3 glass used for all the windows of our ELEMENT solariums is the most efficient in the industry, offering insulating properties 5 times higher than the standard glass used in other solariums. It has 12 layers of protection and minimizes heat loss.

SEVERAL TYPES OF WINDOWS OFFERED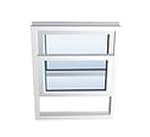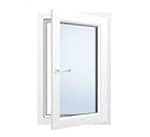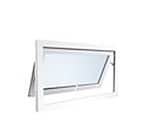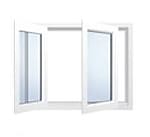 SELF-CLEANING GLASS
All our windows are made of self-cleaning NEAT glass. This glass uses the power of the sun's UV rays to loosen dirt so that it rinses easily with water, leaving the windows impeccable.
The titanium dioxide layer that covers the NEAT glass chemically reacts to the sun's UV rays, causing organic matter on the glass to decompose. When it rains, the water removes decomposed dirt.
INSULATED ROOF
Our roofs are perfectly insulated with high density panels and covered with aluminum. They are then covered with asphalt shingles or sheet metal to perfectly match the roof of your home. Several finishes are available for the ceiling of the solarium: aluminum, vinyl, gypsum and joints or wooden slats.
Integrated cross beams will allow ceiling fans, lighting or plants to be attached.
TOIT DE POLYCARBONATE
Ce matériau reflète en grande partie le rayonnement du soleil, vous protège de l'éblouissement des rayons directs et masque l'accumulation de feuilles et de débris qui pourraient s'accumuler sur le toit. Son aspect translucide laisse passer une lumière diffuse.
Des couches de réservoirs d'air assurent une isolation tout en procurant au toit de votre solarium une durabilité exceptionnelle. Dans les faits, ce matériau est 200 fois plus résistant que le verre. Si vous avez de grands arbres qui laissent tomber leurs feuilles à l'automne, vous apprécierez ce type de toit.
TOIT DE VERRE
Vous désirez obtenir le sentiment de communion totale avec l'extérieur ? Vous voulez voir le ciel bleu ou le ciel étoilé ?
Grâce à la nouvelle technologie de verre autonettoyant NEAT réduisant à presque nulle l'entretien de toutes les parois de verre, de plus en plus de personnes se tournent vers ce choix.
INSULATED FLOOR

R32 insulated floors consist of 8-inch insulating foam between two 0.5-inch oriented compressed wood shavings panels ("aspenite"), providing 25% greater insulation than conventional construction floors. Screwed posts for solariums are installed to support the floor.
This type of floor avoids expensive foundation work.
In addition, the surface finish can accommodate almost any type of flooring, including vinyl, wood, heated floor and tiles.
ENERGY STAR STANDARD
All our 4 seasons solariums meet the Energy Star standard and Quebec building management standards. Indeed, our 4 seasons solariums meet the following standards:
Insulation of floor boards: R32
Wall insulation: R26
Roof insulation: R32 to R42
Double glass Energy Star windows, thermos, low E Argon
What exactly does the Energy Star standard mean?
Look for this symbol to be assured that the product you are buying meets the highest standards in the industry. Solariums Espace de Vie has the right to use this logo, because its products correspond to the governmental standard.
ENERGY STAR is the brand of energy-efficient products in Canada. It ensures that the product meets the best energy efficiency.
For a 4 seasons solarium, it is not a factor to neglect, because it ensures you maximum energy saving during the winter months and this, for many years.
ENERGY STAR qualified products are being tested by the Canadian government. These products rank among the 15 to 30% of the most energy-efficient products in their category.
All parts of our 4 seasons solariums meet the standards requested by the RBQ:
insulation floor boards: R32
wall insulation: R26
roof insulation: R32 to R42