If you have considered moving, if the market seems unfavorable or if you want to improve your home, a 4-season solarium is a great way to increase your living space at a reasonable cost. Solarium Espace de vieoffers the best quality products in its industry.
Solarium Espace de Vie offers you a unique system that uses the latest technology in the field of solariums. All our solariums benefit from unbeatable watertightness and ensure optimal comfort in summer and winter.
TURNKEY SERVICE
Solarium Espace de vie truly offers you a turnkey service. You just have to choose the model and style of solarium that suits you, and we take care of the rest. Our experts will accompany you throughout your project and will advise you wisely and answer all your questions.
You want to know more? Visit our full page
THE BEST WARRANTY ON THE MARKET
Solarium Espace de vie offers the best warranty in the industry and excellent value. The quality of our structures is above average.
Most solariums available on the market look good and have no problem … at least in the beginning. However, five or ten years after their construction, most of them have leaks, openings, rust, mould or breakage. Solarium Espace de vieoffers both durable products and a warranty superior to its competitors.
WARRANTIES :
TRANSITION and ÉLÉMENT structure: 20 years
EUROPEAN structure: 10 years
Double glass, thermos, LowE, Argon: 20 years
Insulated roof: 20 years
TAILOR-MADE
Each 4 seasons veranda is custom-built by computer. There is no serial model, no panels in stock or pre-cut. Parts are therefore precisely manufactured in a controlled environment using computer-assisted saws.
3 models to meet your needs
Comparative table between the different models
TRANSITION
ELEMENT
EUROPEAN

*

Structure
Fiberglass structure covered with PVC
Aluminium structure covered with PVC
WINDOW / glass
Double glass
Argon gas
Low E2
Low E3
Self-cleaning glass
WINDOW MECHANISM
Sliding both sides
Casement
Tilt and Slide
Fix
ROOF
Isolated 10″ R42
Cathedral roof, 1 slope, georgian
STRUCTURE COLOR
Same color inside and outside
Possibility of different interior and exterior color
FLOOR BASE
standard fondation
Fondation on piles
Comparative table between the different models
Download our comparative table
If you are tired of looking at walls in your home, a 4 seasons solarium is the solution!
You can now enjoy natural light from the outside in the comfort of your home. Beautiful, durable and low maintenance, the TRANSITION model will create a living space like you've never experienced before.
The ELEMENT model offers a wider range of options for a perfect 4 seasons solarium. We can customize your solarium according to your needs.
Upon installation, your solarium will become YOUR PREFERRED ROOM in your home!
Our European model is aimed at a clientele looking for elegance and style, and a model adaptable to the charming architecture of their home already having a European, Victorian or "English style" cachet.
It is distinguished by its high-end finishing elements.
STRUCTURE
Whether you choose our TRANSITION, ELEMENT or EUROPEAN model, they offer a structure as efficient as the other. Discover the differences between the three models. Discover the differences between the three models.
TRANSITION model / ELEMENT model
PVC COATING AND INSULATING PROFILES
Each solarium incorporates high-performance technology with pultruded polyurethane reinforced with triple-layer fibreglass, making it the strongest structural components in the industry.
Thermal insulation superior to aluminum
No condensation or corrosion is possible
Will not crack and will remain the same colour throughout its thickness
A UNIQUE INTERLOCKING JOINT SYSTEM
Our patented interlocking joint system is made of a fibreglass structure reinforced with Amilon composite (structural plastic with nylon).
A cleaner finish with no visible screws
Patented seal system
Solid seals that reduce thermal expansion and contraction
EUROPEAN MODEL

Temporarily unavailable
BEAUTIFUL AND HASSLE-FREE
The patented K2 Konnect TM system is a revolutionary concept in solarium construction. To achieve a perfect fit, K2 Konnect uses a simple and methodical assembly. The result: a beautiful and durable solarium. Relax for a lifetime in your Espace de Vie solarium, knowing that not only it is a work of art, but it is weatherproof and hassle-free.
Wall structure is streamlined and thin
No apparent screws or joint
European-style structure
INSULATED ROOF AND FLOOR
Whether you choose the TRANSITION model, the ELEMENT model or the EUROPEAN model, the roof and the floor are the same.
Solarium Espace de Vie offers several types of roofs, either 1 slope, cathedral or victorian. They are available as 10-inch R42 panels that can support the minimum snow loads defined by building standards and offer one of the most energy-efficient insulation on the market. Several types of finishes are available for the ceiling inside, in order to perfectly integrate the solarium with the style of the house. .
Resists the most severe thunderstorms and heavy snow loads
Several types of roofs available
Insulation R32 – 10 inches
Ceiling finish: vinyl, gypsum, wood slats and more
Roof finishing: asphalt shingles or sheet metal to perfectly match the roof of your house.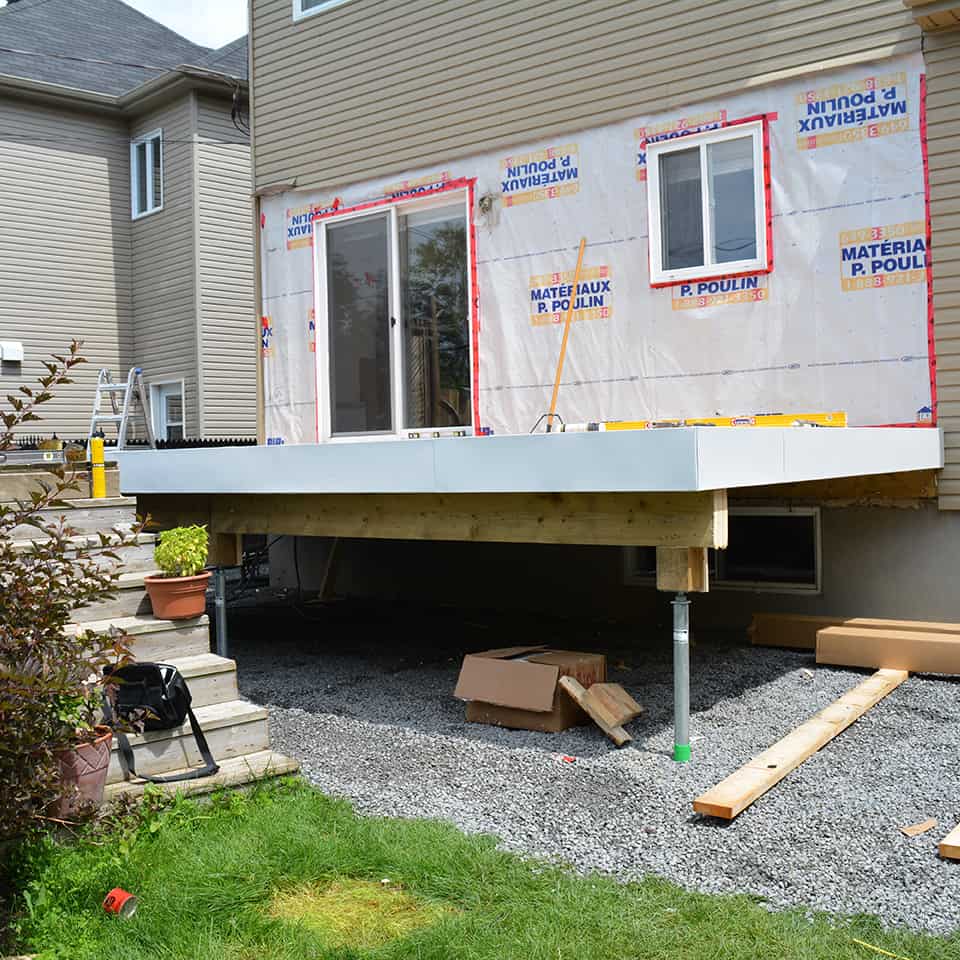 The Espace de Vie solarium floor panels provide high performance insulation and are the most energy efficient on the market. They are prefabricated and insulated with polystyrene blocks compacted between two plywood boards, which avoids expensive foundation work. In addition, the nest of the structure can accommodate all flooring, such as wood, ceramics and vinyl.
For extra comfort, the option of an electric floor heating system is available.
WINDOWS
Whether you choose our TRANSITION, ELEMENT or EUROPEAN model, they offer windows as efficient as the other. Discover the differences between the three models. 3 models to meet your needs
TRANSITION MODEL
LOW E2 GLASS – HIGH PERFORMANCE GLASS
Espace de Vie solariums include LowE, Argon,ENERGY STAR certified thermos windows. They are the most efficient in their industry Their insulating properties are more than 5 times superior to the glazing used for standard solariums. Our Low E2 energy efficient glass are coated with a special coating that lets in heat in the winter and reflects solar energy in summer, while reducing the damage caused by UV rays (discolouration of furniture).
Questions? Contact us
SEVERAL TYPES OF WINDOWS OFFERED
ELEMENT MODEL
ANTI UV WINDOWS WITH LOWE3 INSULATED GLASS
The spectrally selective LoE3 glass allows light to penetrate while reflecting harmful ULTRA-VIOLET rays responsible for furniture discolouration.
The LoE3 glass used for all the windows of our ELEMENT solariums. Offering insulating properties 5 times higher than the standard glass used in other solariums; the most efficient in the industry. It has 12 layers of protection and minimizes heat loss.

SELF-CLEANING GLASS
This glass uses the power of the sun's UV rays to loosen dirt so that it rinses easily with water, leaving the windows impeccable.
SEVERAL TYPES OF WINDOWS OFFERED
Sliding both sides
Hand crank
Casement windows
Tilt and turn
Fix
EUROPEAN MODEL

Temporarily unavailable
CELSIUS HIGH-PERFORMANCE GLASS
Celsius high-performance glass offers the perfect balance between solar control and high transparency. It blocks much more solar radiation and damaging UV rays than other types of solarium glass, while letting in light. All with a minimum of exterior reflectance.
You have a project in mind? Contact-us
SEVERAL TYPES OF WINDOWS OFFERED
Hand crank
Casement windows
Tilt and turn
Would you like to add a solarium to your store, restaurant or building? We also carry out commercial projects!